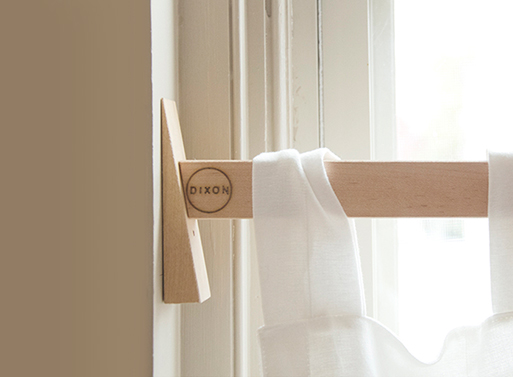 Remember the Intersect Valet posted a couple of weeks ago? John Dixon, of DIXON Branded, has a few other items in his shop, one of which is this Considered Curtain Rod. The final length of the rod is determined and cut by you, the end user, to specifically fit your windows. There's just enough of a DIY-feel to make you look incredibly handy, but do be sure to have a saw on hand before you go bragging to your friends.

"Simply measure the opening of the window, cut the rod on the corresponding mark, and wedge into position with the supplied matching wedge."
Maximum window width of 44″
Contains one curtain rod and one wedge.
Saw not included.
Made from oiled and laser cut Hard Maple.
44″L x 1.5″H x .75″D
Available from
DIXON Branded
, 42.00.