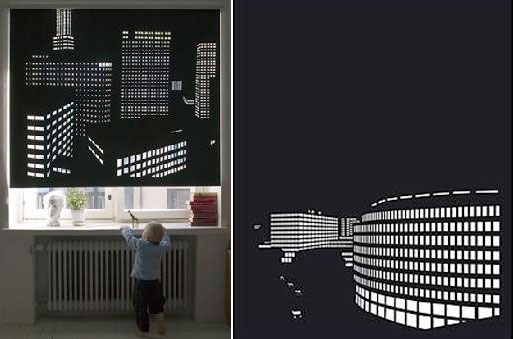 I remember seeing these window shades a while back and now that they're available for purchase I have to say I still think they're pretty clever.
Paris. Stockholm. Helsinki. Tokyo. By night. Sun set or dark night. Sun light or street light. The city traces itself onto your windows. A subtle illusion.
Paris 120 x 200 cm / Tokyo 140 x 200 cm / Helsinki 160 x 200 cm / Stockholm 180 x 200 cm. Also available in custom made size.
Artist: Elina Aalto

€ 345.00, Buy it here.