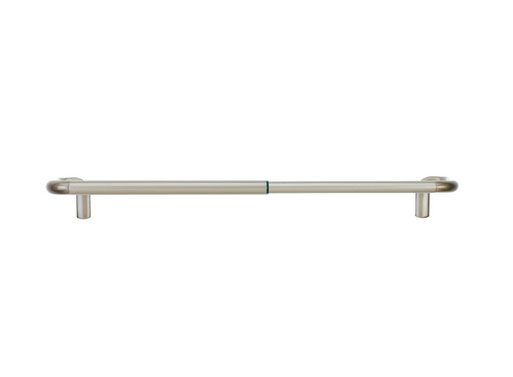 Okay, bear with me here, I know this just looks like a regular curtain rod/bracket, but it has something the sets it apart, and if you've ever been annoyed by light creeping in around your curtains- at night or in the morning- you'll understand why this particular one is special. The Twilight bracket wraps around so that your curtains can lay flat against the wall. Such a small detail, but it certainly makes a big difference to those of us persnickety about dark rooms. So, no more little slivers of moonlight/sunlight that tend to find your face while you're trying to catch some much needed sleep.


Designer: Mauricio Affonso
Cast metal bracket mounts 3″ (8 cm) from the wall.
3/4″ (2 cm) diameter rod.
Available from
Umbra
, 35.00.