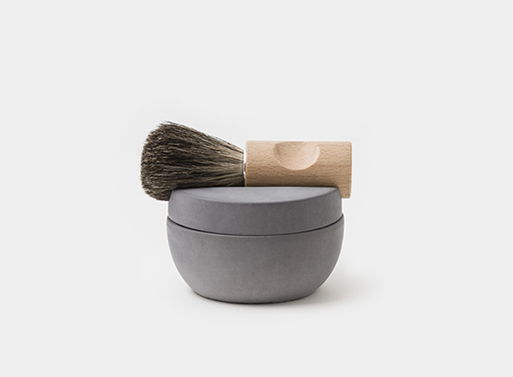 We've featured some things from Iris Hantverk before, but seeing as Father's Day is fast approaching, it seems appropriate to spotlight their Concrete Shaving Kit. Designed by Lovisa Wattman, the kit includes a soft concrete shaving dish, shaving soap, and a shaving brush with badger hair bristles. Iris Hantverk is known for their handmade brushes, so you know you're getting high quality. Plus, join the Ode to Things mailing list and receive 15% off (do take a look at their collection-you'll like it, I promise).

Designer: Lovisa Wattman
Maker: Iris Hantverk, Sweden
Material: Concret, Sandalwood Soap, Maple, Badger Hair
Dimensions: Ø8.8 × H6 CM (Bowl), Ø5× L10.7 CM (Brush)
Available from
Ode to Things
, 110.00.
Tags: Gifts, Gifts $100+