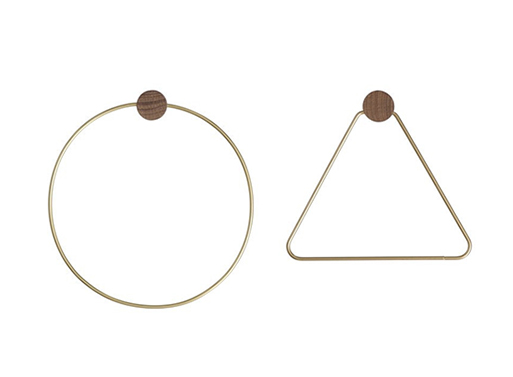 Towel rings and toilet paper holders… yawn. Those two things are perhaps the least exciting items in a bathroom and possibly the hardest to find for any discerning modernist. Now, considering there are several nice brass home accessories available nowadays from respectable retailers, we shouldn't be too surprised to find that Ferm Living has these two options available. Solid brass combined with oak wood does the job without getting in the way of a quiet, minimal look.

Material: Solid brass with matte polish and oak wood
Brass Towel Hanger, $52.00
Size: 8.1″ diameter
Brass Toilet Paper Holder, $52.00
Size: 6.9″ x 5.9″
Available from
Ferm Living Shop
, $52.00.