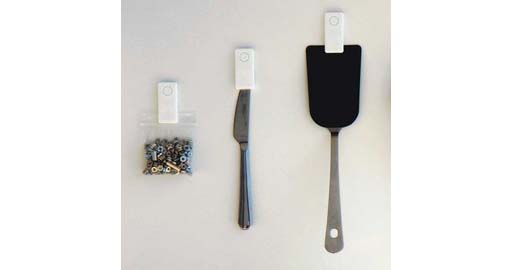 If you get frustrated by the minimal amount of paper/drawings/menus that your current fridge magnet holds, then this would completely solve your problem.
"This little chap is made from a super-strong magnet coated in non-scratch plastic to protect your fridge and your photos. But what really makes the Endo brilliant is that is in effect a magnetic hinge – to use, you just press the top and the magnet frees up whatever it is holding, release and it and it grips again…all without any springs or moving parts. Combining neodymium, silicone and steel, the Endo clip is great looking, holds up to 20 pages or 1 lb and can be thrown in the dishwasher for cleaning."
Each magnet is 2″ x 1″, pack of 3.