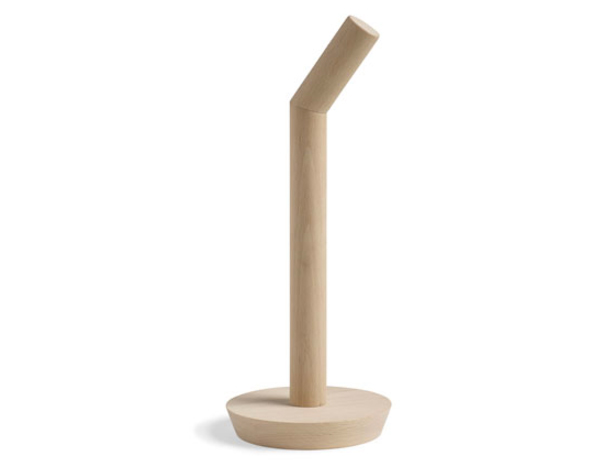 If you saw this sitting on a kitchen counter, would you immediately know what it was? Probably not, especially if it wasn't wearing the item it was designed to hold. Yep, it's a paper towel holder, quite possibly the only one that doesn't offend a design snob. The top of the rod bends to lock in the paper towel roll; the bent top also functions as a handle.

Designer: Shane Schneck
Material: Natural finished ash wood
Date: 2014
Manufacturer: Hay
Size: Ø13.5 X H36 CM
Other colors are available from Hay Mini Market, DKK 299.
Available from
Cooper Hewitt Shop
, $45.00.