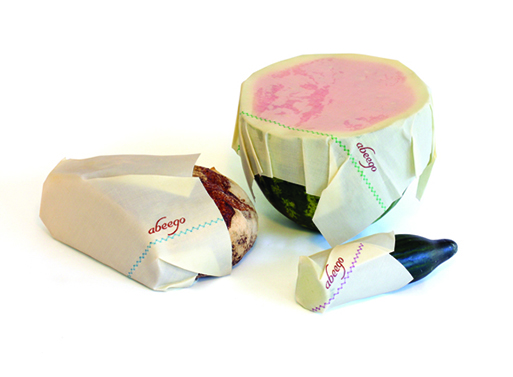 You recycle everything, you minimize car travel, you try very hard to buy local foods, so why the hell are you still using plastic bags for food storage? Maybe you could take one tiny extra step and get some reusable food storage wraps.
The Abeego material is a hemp and cotton fabric infused with a blend of beeswax, tree resin and jojoba oil that keeps food fresh. What? Huh? How? Keep your pants on, and listen. When at room temperature, the cloth is slightly adhesive and malleable, and when it's cool, it stiffens and holds the form you create. The natural coating is fluid and air resistant, and you just hand-wash in cold water to clean. There are a couple of drawbacks, though: no dishwasher or microwave use, and you might be accused of being a hippie. Maybe.


Updated price and link; originally posted May 20, 2013.
Available from
ABEEGO
, $15.00-18.00.