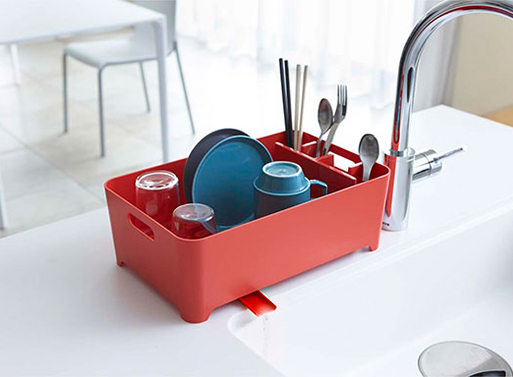 Sometimes a dish drainer is unavoidable. Instead of settling for the normal/terrible options at the local big box store, please do consider this rather simple plastic option. Use it in the sink for soaking (saves water) and then set it up on the counter to drain (the drain may be repositioned in order to fit your particular layout).

Available in red, black, white, olive.
Japanese designed, made in China.
Measures 15 x 9 x 5"³.
Available from
Plastica
, $30.00.