This Score Storage by Debra Folz integrates a textile to soften up the hard edges of case goods. The interchangeable 100% wool panels are magnetically attached to the outside, so they're easy to switch out when you want a color change. Combine several colors if you're feeling particularly brave or stick to a nice monochrome palette; either way, it will be nice to mix things up with a quick color change.

Concealed magnetic connections allow for instant attachment/ detachment for cleaning.
Wood choices include Maple, Butternut, Cherry, and Walnut.
28 wool panel colors.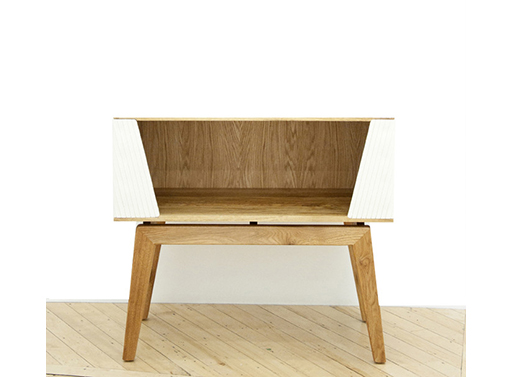 1 Tier, $2,200.00
Dimensions: 36″W X 14″D X 32″H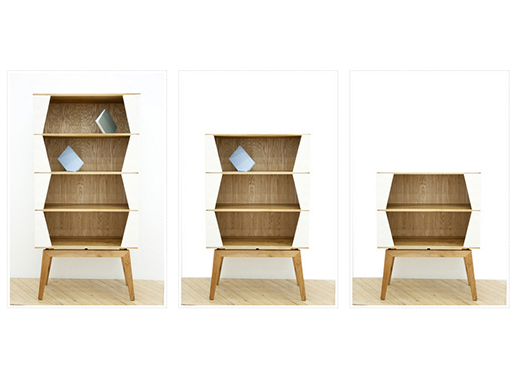 2 Tier, $2,600.00
Dimensions: 36″W X 14″D X 45″H
3 Tier, $3,200.00
Dimensions: 36″W X 14″D X 58″H
4 Tier, $3,800.00
Dimensions: 36″W X 14″D X 72″H