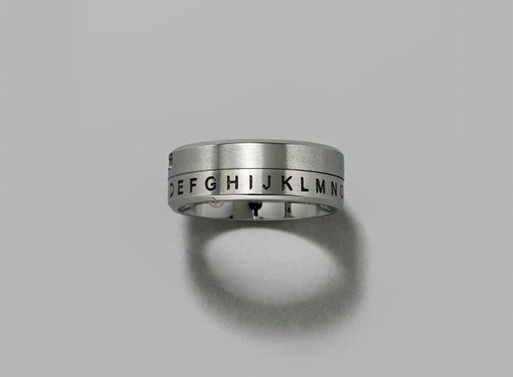 For your secret messages, you'll need a Secret Decoder Ring. Pass communication on paper, email or text without fear of prying eyes to your spouse/partner/coworker knowing that only they (and other people with the ring) can decode your words. It's sorta fun, right?

Stainless steel ring with a brushed nickel finish.
Available in four sizes: xs/6, s/8, m/10, l/12.
"Rotate the window to encrypt your message using a number substitution. Substitute each letter on your message with the number in the window across from it."
Available from
Amazon
, $19.00.
Tags: Gifts, Gifts $1-$25