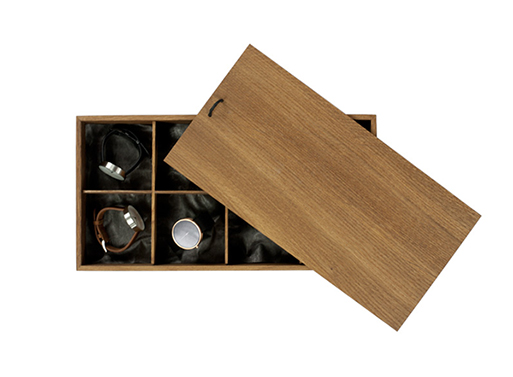 If you possess more than four watches, you need a Watch Box. Alternatively, if chunky bracelets or large brooches are more your thing, this box will keep those jewels safe and secure. The box has eight compartments with soft tyvek® lining; the divisions are removable should you need a larger storage compartment.

Handmade in the Black Forest.
Dark or Natural Oak.
Available from
Luminaire
, $90.00.
Tags: Gifts, Gifts $76-$100