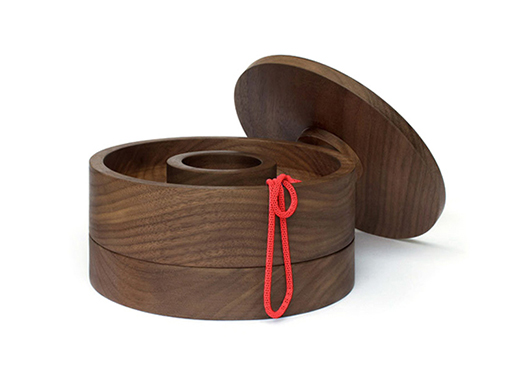 When an ordinary box just won't do, take a look at the Modular Jewelry Container. Made of solid walnut, it has four stackable pieces that may be repositioned to accommodate different shapes and sizes of watches and other jewelry. Take a look at the video to get a better idea of the size and how the trays can be flipped to make more room on a tier.

Designer: Constantinous Horskoglou / Shibui
Handcrafted in Europe.
Dimensions: 3.25″h x 6.75″dia. (8.5 x 17 cm)
Materials: Walnut wood
Available from
Luminaire
, $260.00.
Tags: Gifts, Gifts $100+