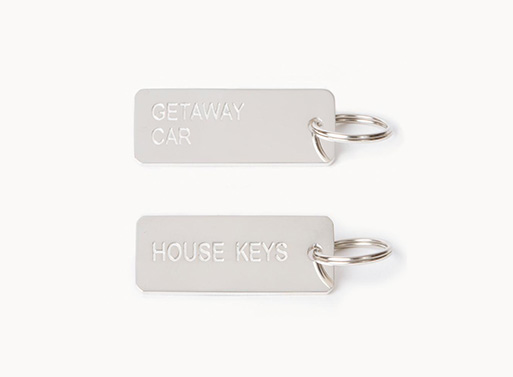 What's with all the keyrings lately? Who knows, but if you'd like a little extra sparkle when it comes to your own Keytag, there's now a sterling silver option from Various Projects. Fun, right? Just be prepared to pay a little more than you would for the regular version.


Release No. 1 is now available in 5 styles:
DON'T DULL MY SPARKLE, GETAWAY CAR, HOUSE KEYS, PRETTY GOOD AT BAD DECISIONS, THIS MUST BE THE PLACE
Available from
Various Projects
, $100.00.
Tags: Gifts, Gifts $100+