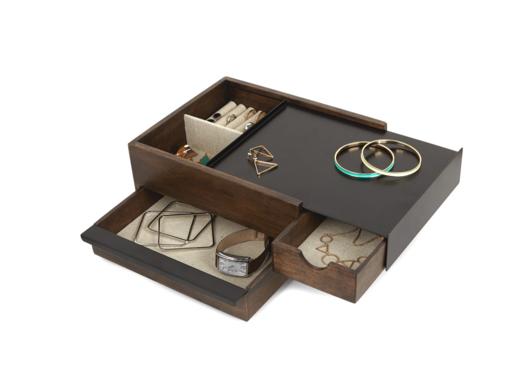 If you have bits of jewelry floating around your home, perhaps you should consider the Stowit Jewelry Box. The upper drawer has open storage with ring pillows, while the lower drawer is a perfect spot for bracelets, watches, and necklaces. Use the top surface as temporary place to keep your everyday adornments. As a bonus, there's a hidden drawer on the top level that can hide your more precious keepsakes.

Designer: Sung Wook Park
Material: Wood / Metal
Dimensions: 11 x 8 x 4″ (27.9 x 20.3 x 10.2 cm)
Available from
Umbra
, $60.00.