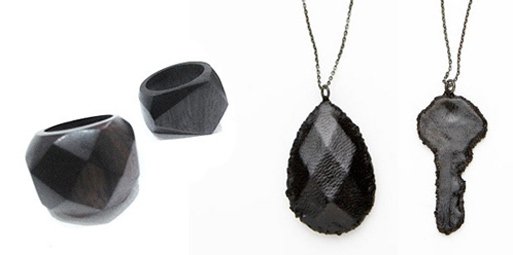 The faceted surfaces of this wood ring and leather pendant make for interesting accessories. Unfortunately, the key pendant (which is not faceted, but had to be showcased anyway) is out of stock, but maybe if we all email our demands (i.e. requests) for more they'll replenish their supply.
Embrace & Cherish Rings: $30.00,
Leather Pendant: $100,
Key Pendant: $84.00,
Available from
Rare Device
, $30.00.
Tags: Gifts, Gifts $76-$100