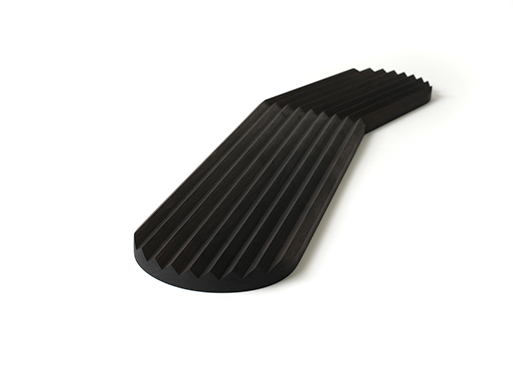 Please tell me you need a strange sort of tray for your next dinner party, because I've got just the thing: the ZZ CenterPiece. Isn't it lovely in its asymmetrical-yet-functional design? Is the ebonized Walnut not beautiful with its zig zag topical pattern? It's interesting enough to leave out all the time- maybe you could even put it in your entryway to catch keys and correspondence?

American Black Walnut, mineral oil and beeswax
Handmade in Brookln, NY
27″ L x 5.625″ W x .75″ T
Available from
Pat Kim Design
, $110.00.