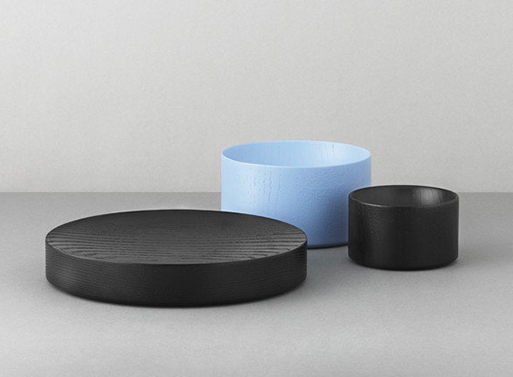 You could probably use an extra decorative bowl or two, as there's usually a few odds and ends floating about that need a home temporarily (because you're eventually going to put it away to where it belongs, riiight?). The concave wooden vessels you see above and below are named after the moon, for they resemble perfectly shaped moon craters. Use them together or individually to hold your smaller things in the office (paperclips), closet (jewelry or keys), or kitchen (dry foods only).

Made from painted birch wood.
3.2 x 1.75 (h) inches
Available from
Gretel Home
, $22.00.