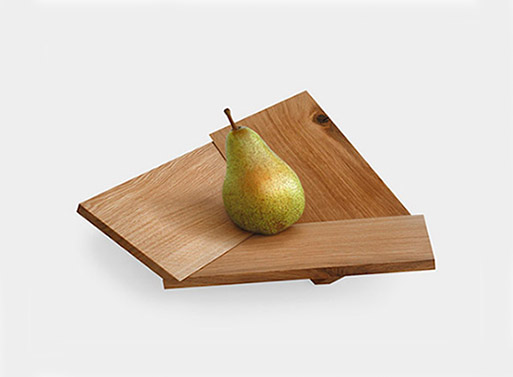 Ignore the name, but pay attention to how this bowl is made of three rectangular pieces of magnetized oak. The pieces fit together like a puzzle, which allows you to separate and stack them to hide the bowl away in a cabinet or cupboard. Smart!

Designer: Martin Gschwendtner
Each bowl is made by differently abled artisans of the Caritas Wendelstein Workshops in Germany.
Size: 2h x 11.5″diam
Materials: Oak, magnets
Available from
MoMA Store
, $60.00.
Tags: Gifts, Gifts $51-$75