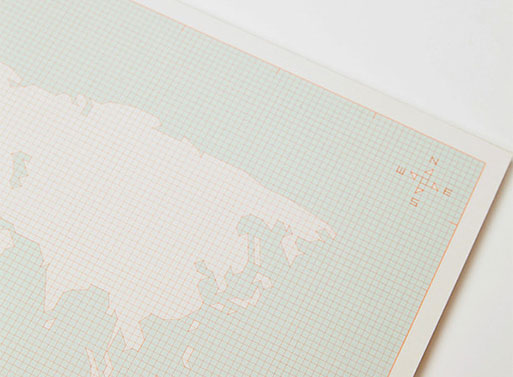 Next stop on your world tour? Plan it with the World Desk Notepad. Measuring in at just over 8″x11″, it has enough space to pinpoint your future coordinates or sketch in the possible locations of the various pied-Ã -terre you'll have when you retire. You might also play around with testing yourself or your coworkers on country names and borders. That'd be loads of fun, wouldn't it?

Printed with soy ink.
Recycled paper.
50 sheets.
11.75" (30cm) L x 8.25" (21cm) W.
Made in Korea.
Available from
Poketo
, $14.00.
Tags: Gifts, Gifts $1-$25