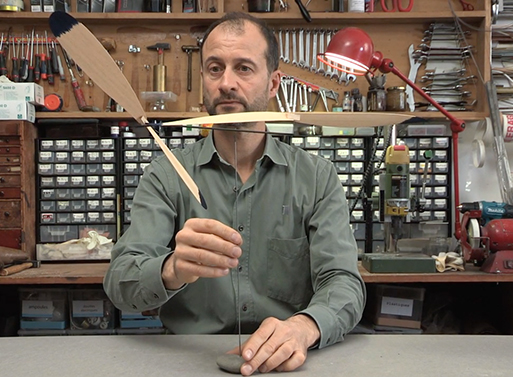 Do you need an expensive, tabletop mobile? No, you don't, unless you've got stacks of money lying around. However, you might want a "poetic work of wood, piano wire, and concrete" by François Azambourg, as it's a quiet piece of kinetic sculpture that's sure to calm your mind. If you're even a tiny bit interested, I can recommend watching the L'ATELIER d'exercices' video, as it shows how each mobile is made.


Designer: François Azambourg
Materials: Abachi Wood, Piano Wire, Concrete
Limited edition of 100 of the blue ink series.
Made in France.
14.5h x 19″d
Available from
MoMA Store
, $450.00.
Tags: Gifts, Gifts $100+