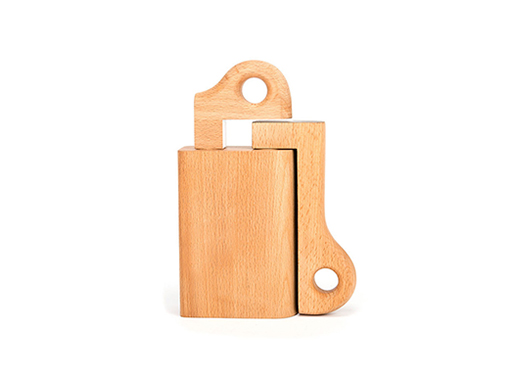 If you want, we could pretend you didn't read the title and you could guess what this wooden thingamajig might be. I'll wait while you guess.


That's right! These strange wooden things are intended to grind salt and pepper. Have you ever seen such playfully odd tabletop tools? I doubt it. The Crank Grinder holds both salt and pepper while the Bird Mill is either/or. Designer Cas Holman was inspired by the Italian Memphis movement (if you're not familiar, do an image search and it will make sense).
Designer: Cas Holman
Material: Beech Wood
Crank Grinder, $75.00
Dimensions: 9 x 7 x 2 inches
Bird Mill, $75.00
Dimensions: 9 x 6.5 x 2 inches
Available from
Areaware
, 75.00.