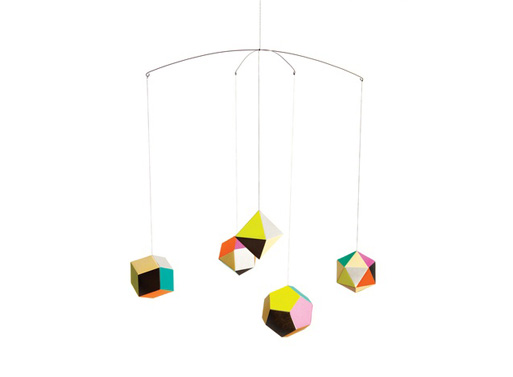 Mobiles aren't just relegated for above a baby's crib, you know. They're a great way to add movement and energy to a dull corner/space, and this mobile by Clara von Zweigbergk has enough color to do that job in spades.

Designer Clara von Zweigbergk was inspired by the geometric design of polyedra:
"The shapes quickly came together as a mobile. I think of them as planets and like to see the colors change while gently turning."
Available from
emmo home
, $27.00.
Tags: Artecnica, Gifts, Gifts $26-$50