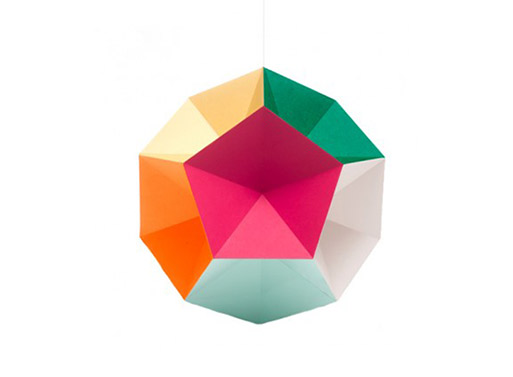 Fun! Check out this new mobile designed by Clara Von Zweikbergk. It's a twelve-sided geometric shape (otherwise known as a dodecahedron, correct?) that has both warm and cool colors, all carefully chosen, of course, for the best contrast and visual appeal. At 12″x12″, it can hang by itself or in clusters.

Designed by Clara Von Zweikbergk, 2012.
By Artecnica.
Wire included.
Printed on wood-free paper with high-quality spot-printed inks.
Dimensions: 12″ Dia X 12″ H
Available from
YLiving
, 44.00.