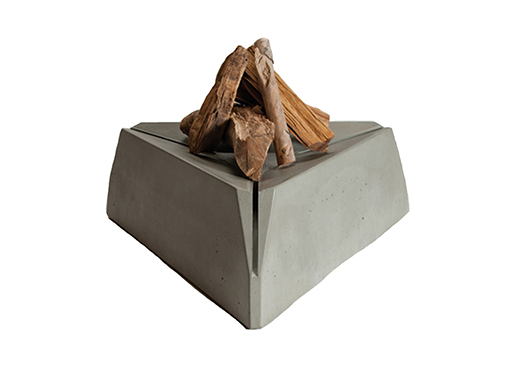 Fair warning, this fire pit isn't cheap. However, for certain fans of geometry and aesthetics, it could fit the bill just fine. Made of a durable composite concrete, the Triangulum Fire Pit elevates the fire off the ground 10″, giving much needed oxygen to the fire without disrupting a conversational area. The vertical slots also allow water drainage, making this fire pit an elegant option for the cooler nights of the year.


Color options: natural grey or limestone
Weight: 215 pounds
Price: $1,979.00
Flat rate shipping fee: $500.00
Also available directly from the designer/studio Hard Goods.
Available from
Boxhill
, $1,979.00.