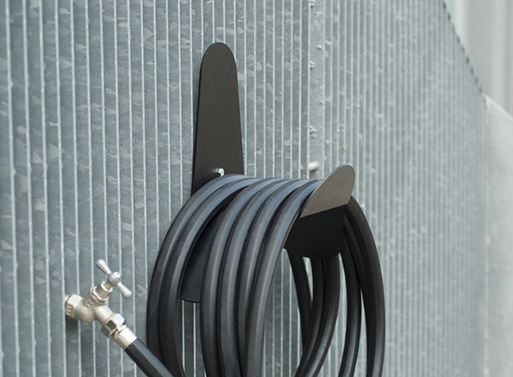 An attractive… hose reel? Yep, and this one is made from high-gauge aluminum, powder-coated in white, black, or silver. Will this make watering plants or washing the car easier? Probably not, but you'll at least like the look of the hose in its home.

Designers: Tim Barnes / William May @ SHIFTSPACE
Material: Coated Aluminum
Dimensions: Length 13″, Height 14″, Width 8″
WYLIE Hose Reel is made in the USA and can be custom coated in your color of choice.
Available from
SHIFT
, $78.00.