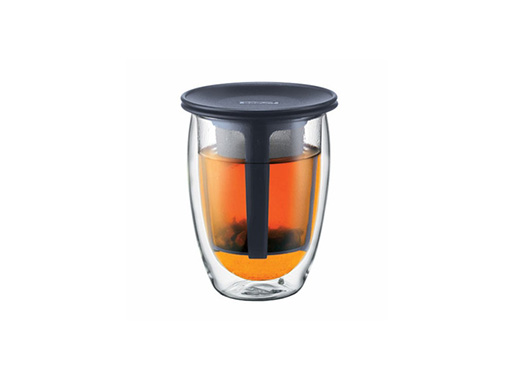 Apologies if you're not fond of tea, because I sure am (as you will know if you're a regular reader). Bodum brings us the Tea for One, a glass and tea strainer combined. The plastic filter sits inside the double walled glass, allowing your leaves to brew without escaping into the cup. Simply lift out the filter once the desired strength is reached and place it upon the lid/saucer.

Available from SFMOMA Store or directly from Bodum.
Holds 12 ounces.
4.75″h x 3.75″ diameter.
Available from
SFMOMA Store
, 18.00.
Tags: Gifts, Gifts $1-$25