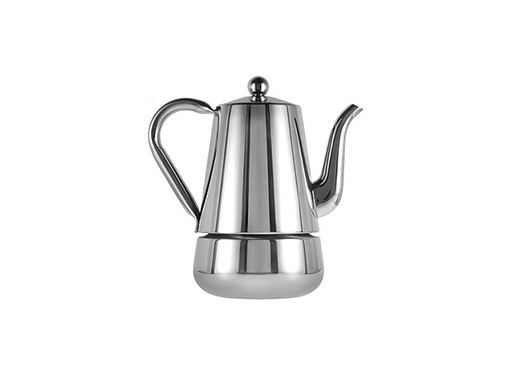 Like your espressos but hate your machine? Or, like your espressos but can't be bothered to buy a machine? Take a look at this stovetop espresso maker and see if it doesn't tempt you with the idea of a DIY espresso-driven bliss each and every morning. There are four sizes available (2-cup, 4-cup, 6-cup and 10-cup, all measured in tiny espresso cups, mind you, not standard baking measures) and a special filter in the funnel can be flipped to make half the amount if you should so choose.
–Reversible micro filter for making half the quantity without sacrificing taste
–Uncoated stainless steel for better heat conduction
–Ergonomic handle
-For use on gas, electric, ceramic and induction burners
Materials: 18/10 stainless steel
Made in Ferrara, Italy.
"Maintaining the right proportions of space, water and grounds avoids sacrificing the flavor of the coffee."
Available from Kaufmann Mercantile.
Available from
Kaufmann Mercantile
, 129.00.
Tags: Gifts, Gifts $100+