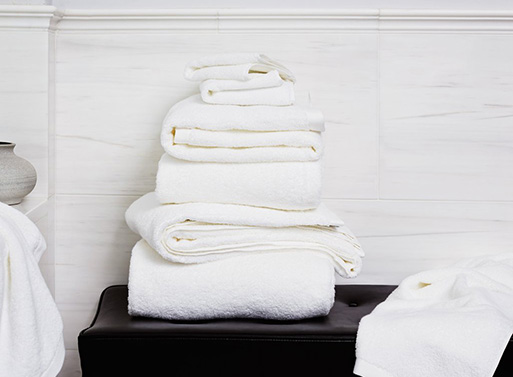 If you need to refresh your bath towels, you need to look at Snowe's offerings. I ended up buying their Starter Bathe Bundle last year* and I can honestly say they're the nicest towels I've ever owned. They're soft and lightweight, and soo much better than the top-of-the-line towels I used to buy from you know where. I am still impressed with the quality, so much so that I ended up buying another towel bundle (plus two bath sheets) from them just now**.

Available Colors: Essential White, Classic Ivory, Perfect Grey
Starter Bath Bundle includes 8 Washcloths, 4 Hand Towels, and 4 Bath Towels. Total of 16 pieces for $195.
Made in Portugal
100% Long-Staple Cotton
*FYI, Snowe contacted us a year ago to introduce the company, and they offered me a discount to buy that first bundle.
**I paid full price this time.
Available from
Snowe
, $8.00 - 285.00.