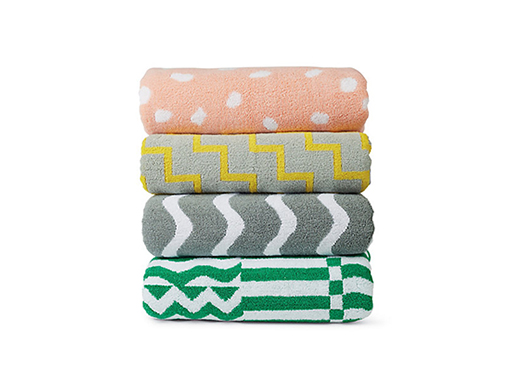 Fun! Dusen Dusen Towels are just what you need by the pool or on the beach, as the prints are lively and the colors vivid- just right for the summer sun. Pick your favorite or go crazy and get one to match each of your bathing suits. Now, if they'd just make bathing suits…

Designer: Ellen Van Dusen / Dusen Dusen
Machine washable.
Made in China.
Materials: 100% cotton.
Measurements: L 68″ W 37″
Available from
DWR
, $80.00.