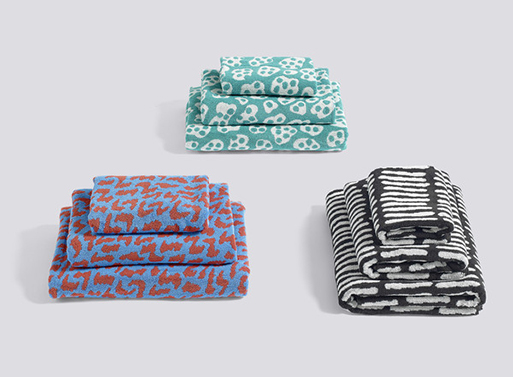 Don't let me hear you complain about the lack of decent beach towels this summer season, because you have quite a few fun designs to choose from. There's the Dusen Dusen Towels, the Hay Pool Towels, the Fredericks & Mae Linen towels, and, now, these HE SHE IT Towels from Hay Denmark.

Purchasing your preferred design can be a bit tricky, as not all retailers have all the designs, so you may have to do a little clicking to get the right size and the right color.
Designed by Nathalie Du Pasquier for the WRONG FOR HAY line.
Also available from Trouva, Huset Shop, and Ambient Direct.
Available from
The Modern Shop
, CAD30.00 - 88.00 .