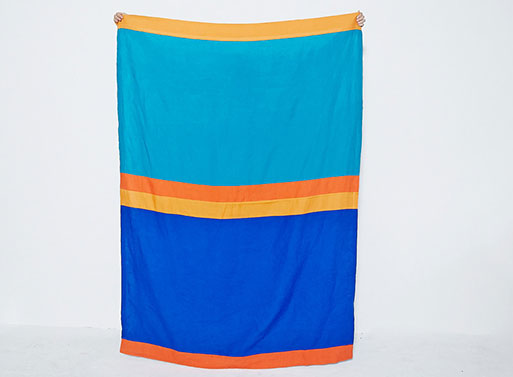 There are hundreds of things I could post right now instead of these Linen Towels designed by Fredericks & Mae, but I care about you, your comfort, and your general appearance when you're at the beach or poolside this Fourth of July weekend.
Now, you can show up with that old beach towel that has sat in the closet since high school, and, hey, maybe you'll even look cool with your 'vintage' towel. However, after you've used it once to mop up the salt or chlorine water, you'd best not trust too much in its ability to dry you off a second or third time.
These 100% Irish linen towels are different. Sure, they look pretty amazing with their color stripes, and yes, linen is exceptionally cool and fresh in hot weather, but did you know linen holds around 20 times its weight in water and dries much faster than a normal terry cloth towel? No? Well, you do now. Plus, their size is large enough to double as a decent blanket or wall hanging; you can't say that for your existing beach/pool towel, now, can you?

100% Irish linen
80″ x 56″
Made in collaboration with Todd Heim Projects.
Available from
Fredericks & Mae
, 300.00.