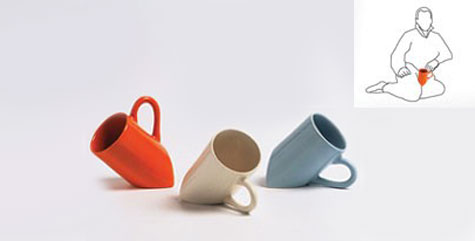 With my luck, I'd spill this on the way to the chair/sofa, or while pouring the beverage.
We've all done it! Precariously placed a glass or mug containing our favorite beverage on our lap, only to have it spill on our clothes, not to mention our favourite chair. This mug's uniquely shaped base allows you to nest it easily and securely in your lap. Available in orange, cream, light blue and mint green.
$35.00 CAD, Buy it here.
Tags: Gifts, Gifts $26-$50