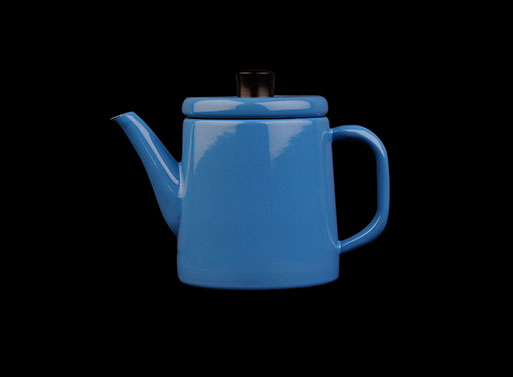 Come on, you knew there would be yet another tea kettle sometime soon. It's sort of a favorite subject around here. This classic kettle is made of porcelain enamelware and features the requisite handle and spout (the 'I'm a Little Teapot' song should be playing in your head right about now…) and comes in the 5 semi-expected colors found in most kitchens.

Composition: 100% porcelain enamel steel plate , top handle 100% wood
Measures 5.5″ tall, 4.5″ wide at opening, holds 1.5L of liquid.
Made in Japan.
Available from
UNIONMADE
, 125.00.
Tags: Gifts, Gifts $100+