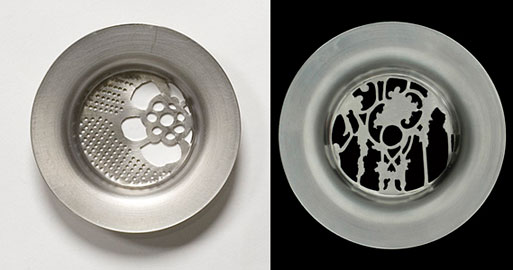 I love it when someone rethinks something so completely ordinary.
Finally, a product that actually makes you want to look into your old sink drain. Made out of hand-forced and laser-cut stainless steel, The Ornamented Life has created this otherwise utilitarian metal drain with a lace print bringing beauty into the kitchen or bathroom.
Manufacturer: The Ornamented Life, Netherlands
Designer: Joana Meroz
Color: Silver
Size: 2 3/4″ diameter
$100.00,
Buy it here.