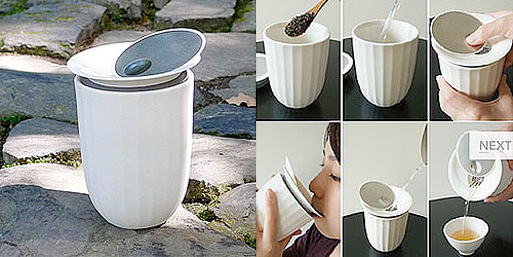 This is one high-tech teacup for those of you that are serious about tea. Follow the link to read more.
It looks like every traditional teacup should, but for starters it's double walled, so a) you won't burn your hands and b) your tea won't cool off as fast. Secondly its sliding lid is a beautiful piece of high tech, as it is truly integrated into the lid and all you do is you slide a separate piece up and you are ready to enjoy your tea.
$30.00, Buy it here.
Tags: Gifts, Gifts $26-$50