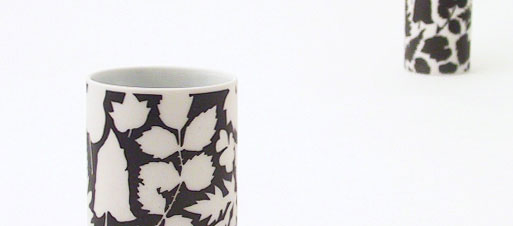 This delicate leaf patterned cup is available in black leaf on a white background or white leaf on a black background, so you can pick whatever floats your boat.
"The Leaf Cup is a remarkable piece because of its artist quality pattern. The silhouette edge is finely detailed, as if actual leaves were placed around the cup. This porcelain cup is finished in a matte back glaze."
Material: Porcelain
2″ dia. x 3.5″H
Designed by: Masahiro Mori
Produced by: Design Mori, Japan
Black Leaf or White Leaf
$18.00,
Buy it here.
Tags: Gifts, Gifts $1-$25