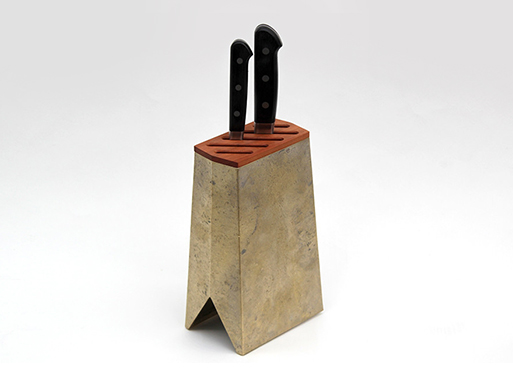 This is an expensive knife block. My twenty-some-odd-old self probably would have not posted it back in the day because of the price, but my firmly-in-my-thirties self has a bit more disposable income. I hope you do too, of course, because then we could convince each other that we could afford to spend this much on a block, especially if we plan to have it for decades. Aged brass and a detachable cherry wood five-slot top will certainly last that long, and more, if cared for appropriately.

Made in Japan.
Measures 4.5″L x 2.5″W x 8.25″H
Japanese Aged Brass Knife Block available from Nickey Kehoe, $285.00.
Available from
Nickey Kehoe
, 285.00.