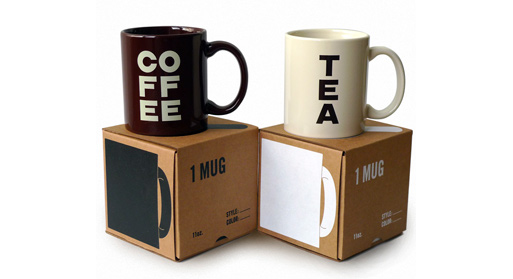 State your preference with these mugs.
Some say coffee and tea should not be served in the same mug. Some folks only drink coffee and their partners only tea. However you want to use them, our mug set uses early 20th century type and complementary colors to create a salt and pepper type set. Comes inside an 11oz kraft box. Both mug and box designed by John Caserta. Mugs screened by Maslen, Inc. in Pawtucket. Boxes made for The Design Office by Custom Corrugated and screenprinted by Tarvis Graphics in Pawtucket.
This is a fundraiser project. All profits fund group projects and future products.
$14.00 or $25.00 for set, Buy it here.
Tags: Gifts, Gifts $1-$25