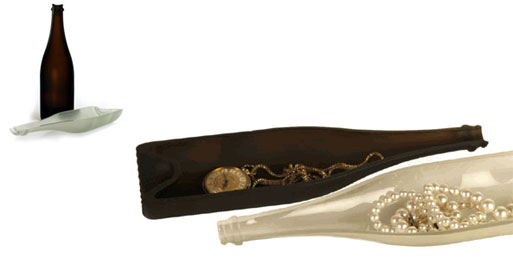 Maybe whenever you drop your keys or miscellany into this recycled dish, it'll have a celebratory ring to it.
Artecnica introduces the new tranSglass® Champagne Dish from its Design with Conscience® collection. Handcrafted from recycled champagne bottles in Guatemala, tranSglass® Champagne Dish is food safe and dishwasher friendly. Polished finish.
Designed by Tord Boontje & Emma Woffenden.
Length 11.75 "/ 29.8 CM Height 1.45 " / 3.68 CM Width 3.45 " / 8.76 CM
$50.00, Buy it here.
Tags: Artecnica, Gifts, Gifts $51-$75, Tord Boontje