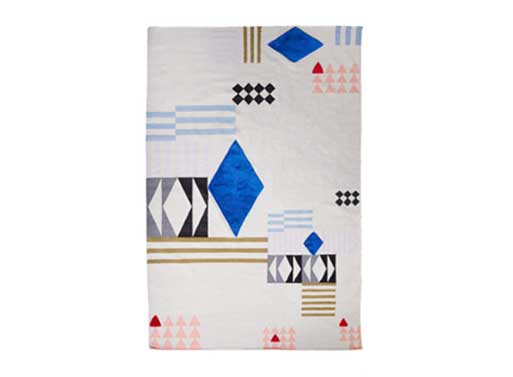 A pretty patterned rug that rolls right in with the spring season is just what our floors need. These Aelfie x Studio Proba Rugs play with colorful, geometric shapes in a flat woven 100% wool. All five designs are easy on the eyes, but these three are my favorites (and seem to be available through the Cooper Hewitt Shop's website). Fair warning, though, there's a limited edition of only 3 each.

If you miss out on the rugs, the same designs are available as prints, $150 each, fyi.
Designer: Aelfie x Studio Proba
Material: 100% Wool, flat weave
Dimensions: 6′ x 9′
Available from
Cooper Hewitt Shop
, $1,675.00.