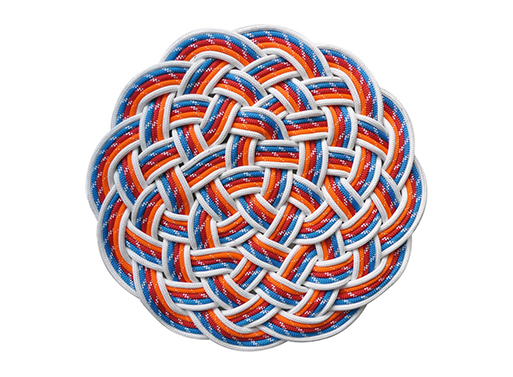 If you're going to add a little nautical flair to your surroundings, please, please, please make it one of these rope mats by Sophie Aschauer. Reclaimed sailing ropes are woven with four different knots- referred to as "Bonny", "Drake", "Morgan" and "Killigrew" (pirates from the 17th century, by the way)- into doormats or smaller sized area rugs. Remember that the rope is reclaimed, so they'll show a little bit of wear, but that's a small price to pay for such color and texture.

Designer/maker: Sophie Aschauer of SerpentSea
Updated images; originally posted Mar 5, 2013.
Available from
SerpentSea
, $249.00 and up .