This Studio Chair ships flat-packed and is easily assembled, but you sure won't find it at your local IKEA. Designed by Jason Whiteley, the chair is simple and precise, and refers to a type of common, robust chair originating in Switzerland. And, unlike some of the unfortunate results (due to inept hands, no doubt) from that aforementioned big box store, this chair is structurally sound and will withstand all manner of use, contract included. Easily assembly also means quick to take apart should you wish to pack it away when not in use.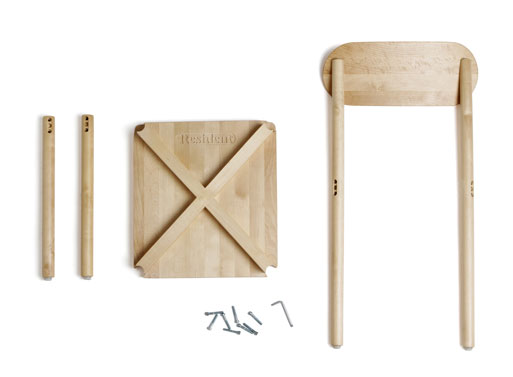 Select a Natural Birch or Resident Black Satin finish.
Design by Jason Whiteley.
Manufactured by Resident.