This petite desk was originally designed in 1968 by Jens Risom for his home in New Canaan, Connecticut. Meant more for use as a writing surface than a computer station, it suits a simpler lifestyle with one drawer with a removable walnut tray for desk supplies. Perhaps the pared down storage will encourage you to tailor your office supplies to only the most necessary?

This small-space solution "is really a writing surface," says Risom. "Let's just call it a 'desk' in quotations." Crafted of solid American walnut and black leather, "it's a handsome piece of decoration at which you sit, at which you study, at which you read books… if people do that any more." -DWR
Dimensions: 42″w x 28″h x 22″d
Made in U.S.A.
Materials: Solid North American walnut; black leather with Crypton® protective finish.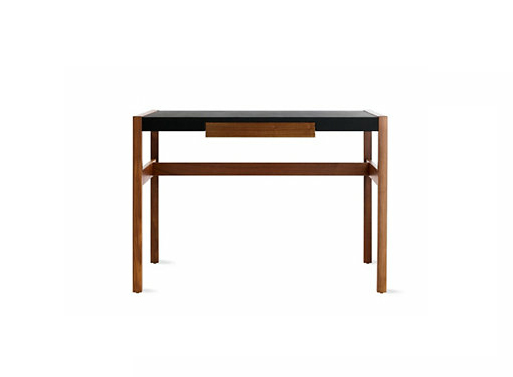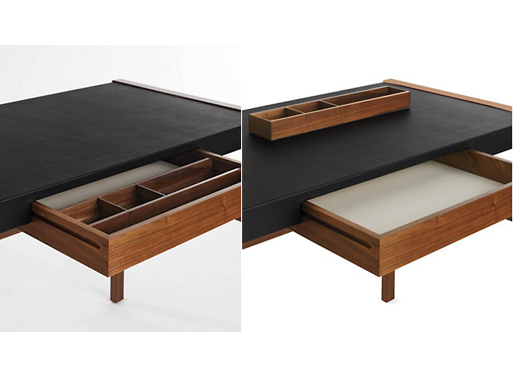 Support BLTD by buying the Risom Desk at DWR.