This isn't new, but it still is a stand out piece. Designed by Ron Gilad (Designfenzider) in 2003, this stool/end table is quite the thing to have in your home. Leave the space empty and enjoy the inside/outside silhouette or use it for storage- it looks great with books in it.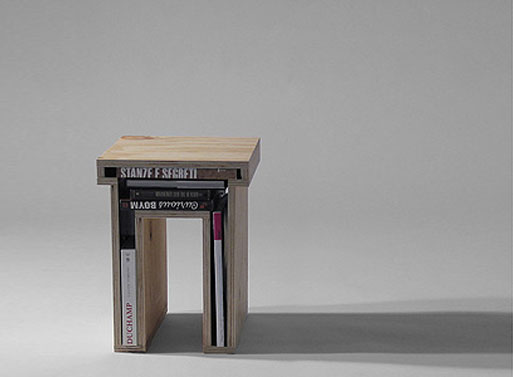 Also available for quite a bit more money in white Corian ($1,490) and red or black Corian ($2,890) at Designfenzider.
Available from
Cooper-Hewitt Design Shop
, 420.00.