Is this a smart idea or what? My Writing Desk by Inesa Malafej has an outer edge or 'wings' to catch papers and books, not to mention all the other small desk debris that wants to jump off the surface of your worktop. The higher edges also help make the desk feel like a mini-room or microclimate, enveloping you amongst your precious things so you can concentrate and be brilliant at whatever task you attempt. Also available in a smaller size.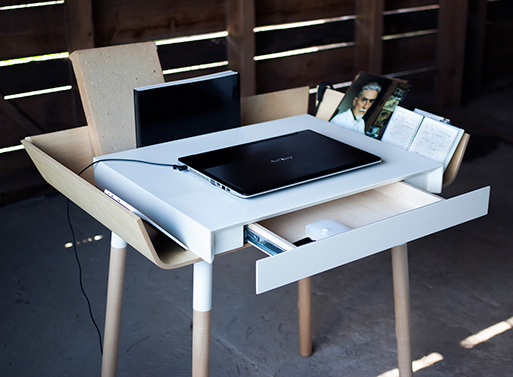 -The wings are divided for simple construction leaving a path for wires.
-There are two drawers for a laptop and writing equipment.
-The legs of the table can be screwed off for easier transportation.
Designed by Inesa Malafej
Dimensions: 140 x 60 x 75 cm