Remember this chair from Misewell? Thought it might be time for a reminder post, as there's been a price adjustment since 2010. With a wood seat and steel back, comfort doesn't spring to mind, but apparently this chair is quite comfortable, even without the optional felt back pad. Plus, it's supposed to ensure good posture, which pretty much all of us could benefit from.

30.5 x 16 x 19"
25 lbs
Construction:
Frame: powder coated recycled steel, formed in Minnesota.
Seat: locally harvested walnut, handmade in Minnesota.
Feet: plastic
Assembled in Milwaukee.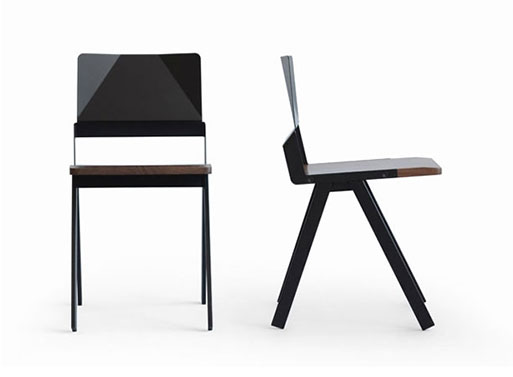 Available from
Misewell
, 510.00.
Tags: blue