Update: This is on sale in black, blue, and silver at Fab.com for $99 (for a limited time, of course).
This Duo bookshelf gives an illusion of lightness to your books. Could be a great option for above your nightstand if you've got a huge stack of books taking up all your table space. Holds up to 22 lbs.

Made in USA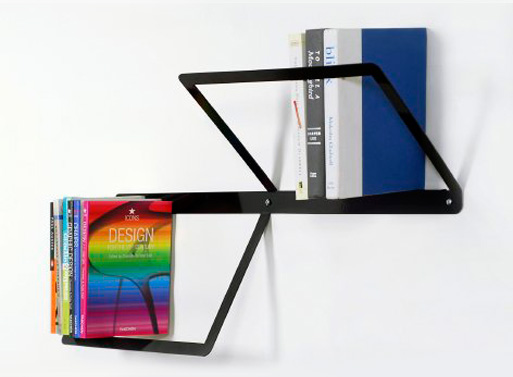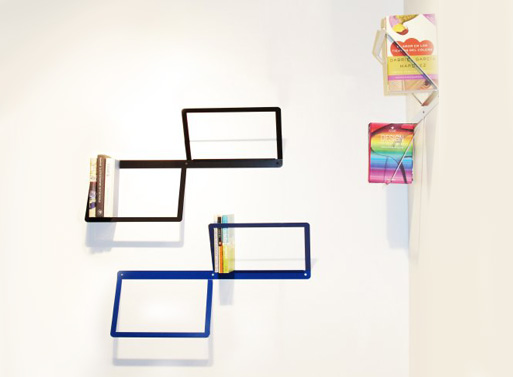 Originally posted Sep 28, 2010.