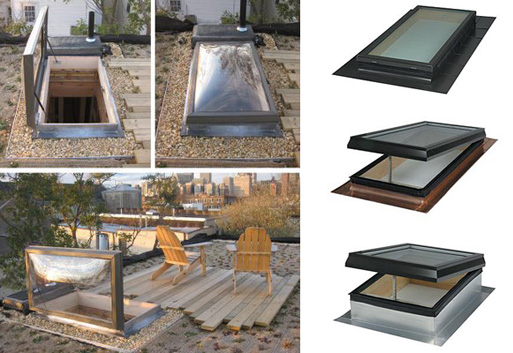 I stumbled upon the blog Building Green on Montrose where they're tracking the renovation of a 100-year old rowhouse in Philadelphia. Besides being an interesting read, they're providing some excellent links and references for materials. If you've ever thought about a roof hatch/deck, check out their post here.
Picture on left is taken from Building Green on Montrose (Update on the roof hatch).
Roof hatches shown on right available from Insula-Dome: Buy it here.