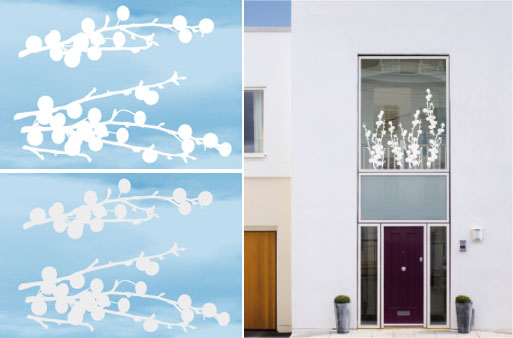 These stickers remind me of the Tattoo House that I posted a while back. It seems like this would be a smart way to get a little bit of that look without spending a whole lot.
"Stickers can be adhered to any glass or plexi surface, outdoors or in.
Easy to follow instructions are included.Once adhered, glass can be
washed normally. Minimum outdoor resistance, 3years. Frosted stickers allow 70% of light to pass through while maintaing maximum opacity, even at close range.
Use several sheets to create patterns and greater privacy."


Standard size sheets are 20 x 40cm(11x17inches) and include all the elements indicated. Custom sizes are available by request.

[posted by katie]